by Karl Perera
In this article I want to talk about two things – does depression cause procrastination or is it the other way round? I also want to look at how you can overcome procrastination in order to lessen your depression.
The Link Between Procrastination and Depression
I'm convinced that the two are connected and that a lack of action can make you feel that your life is going nowhere. This feeling leads to a lack of hope and a general negative overview of life. It's a negative cycle, the less action you take to change things for the better, the more depressed you will feel. There are various reasons why you might suffer from procrastination but the result is the same: a feeling of helplessness and inability to change things.
Depression is very different from feeling sad. And the difference is that feeling sad is just being unhappy for a short time, whereas depression is considerably more than that. Not only do you feel sad, you feel that you have no hope of making things better. Because you feel this way it is very difficult to take action, and that's where procrastination can start. The main difference between depression and sadness, as described by doctors, is that depression is an intense feeling of unhappiness that stays with you for weeks, months or in some cases even years. The most worrying effect of depression is that it can affect your daily life and how you feel generally. Procrastination may be a symptom of a lack of hope and motivation and may come from your depression or may cause you to become depressed.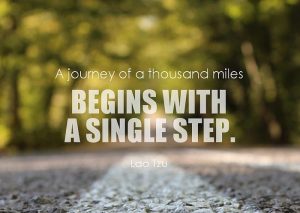 Of course, everybody suffers from procrastination from time to time. However, there is no doubt that depression makes it much worse and that when you realise that you are procrastinating, and not taking action when you should, you feel worse and your depression deteriorates.
My first question was: "Does depression cause procrastination or is it the other way around?" The answer to the first part is no. Depression does not cause procrastination; however, it makes it worse. If you are procrastinating a lot and not taking action in your life, when you know you should, this can lead to depression. There is nothing more motivating than taking steps towards a goal but if you are depressed, lack of motivation can stop you from doing anything and that is sure to make you feel even more negative. Have you ever felt this extreme lack of motivation? It seems like when you are depressed, it is impossible to do anything for yourself, even showering seems too much.
So now we've understood how important the connection is between procrastinating and feeling depressed, it's time to move on and think about the next step.




How to Overcome Procrastination
There are a number of things that you can do to overcome procrastination. I will briefly list the most important things that I can think of here. Going through this list will require taking action so please push yourself! Make sure you ignore that inner voice telling you not to bother. Remember, procrastination is holding you back and you need to beat it…
Sit down with a notepad and pen and try to work out why you are procrastinating. If you find this a little bit difficult just try to think about the advantages to you of not taking action. Also think about when you procrastinate.
Listen to some inspiring music that gets you motivated. List the reasons why you should take action now.
Read some motivating quotes, they can really help to change your mood.
Start using affirmations and read them regularly, (especially in the morning and evening).
Make a list of goals and break them into smaller steps. Set a time limit when you will achieve each step.
Keep a success journal and note down every day when you start to take action
Meet with a friend and discuss your plans
Close your eyes and start to visualise a better life and things that you want in it
Read about my e-book Self Esteem Secrets – there's a whole chapter about procrastination in it.
Exercise more. This will improve your mood and give you more energy.
Listen to the words of someone who's really energetic and motivating. Even if you don't know anybody, you can find lots of motivating teachers and inspiring speakers on video and on the Internet.
Download this wonderful Self Hypnosis Program – Overcoming Procrastination – problem solved!
If you suffer from depression, getting the best-selling Natural Depression Treatment Program will be one of the best decisions you make – not only do you get the introduction and first chapter for FREE but you also get the e-book and complimentary audio sessions, with a 90-day money back guarantee with no caveats! Click the image below to find out more.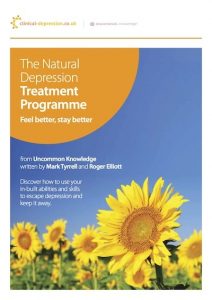 You Are Not Alone
It may make you feel a bit better to know that many people suffer from procrastination. I have even heard it said that about 20 percent of people, that's one in five have serious problems with this. So take heart, you are not alone! Many have beaten this old problem that faces so many of us. Isn't that great news?
Your Health
You should also consider the impact that procrastinating has on your health. It is a very stressful habit to keep putting things off. In some cases you may be ignoring important things which need to be done as soon as possible. Even if putting off difficult tasks can temporarily make you feel better, it is something that can keep you awake at night and also cause you to feel under pressure. Believe me, you can't lie to yourself and the fact that you are procrastinating will nag at you and cause you to feel worse and worse until you take action.
Be Kind to Yourself
One important thing to consider when you are suffering from a lack of motivation to do things is that you should try to be nice to yourself. There is no point in punishing yourself or getting angry. Sometimes you need to take a step back and give yourself a bit of time and encouragement. Go somewhere different, get some fresh air and a change of scenery. Try to get out of your negativity by counting the things that you are grateful for in your life, there is always something you can think of.
When you are ready and feel a bit better push yourself to take the first step. That is the hardest thing to do but then it gets easier after that. Small steps soon add up and your increasing confidence and motivation will push you further ahead.
Go On, Get Started Now!
Just get started today. Now if possible. Do something positive no matter how small. Depressed people often find it hard to even get out of bed or make the smallest decision. However you feel, don't listen to your own excuses, fight them and begin. Help yourself because no one else will. Depressed feelings only truly go away when you give them permission to. Often we feed depression with our own negative power. Starve it by being positive, by feeding your mind with small bits of positivity each day. Let your imagination run wild and think about how you can make things better.
I wish you luck on your journey to conquering this plague we call procrastination. You CAN do it!
One major assumption may be behind the depressed person's procrastination. Many people think that in order to complete tasks that are important, we need to be fully motivated first. The most successful people are the ones who complete tasks even when they don't feel motivated. Depression makes you feel so bad that it may prevent you from doing even the smallest things for yourself. The truth is that to start to beat this is simply to overcome this and get started. When you do that your motivation may build as you feel that you have made progress on an important project or simple task. So my advice is to fight your negativity and push yourself to start.